Explore our curated paths and themes, designed for seamless learning in sequence. Choose a path aligned with your interests or goals and embark on a journey of continuous growth. Start your learning journey now

Accelerated Learning Recovery for Leaders


Level 100
\Learnworlds\Codeneurons\Pages\ZoneRenderers\CourseCards
Accelerated Learning Recovery for Educators


Level 100
\Learnworlds\Codeneurons\Pages\ZoneRenderers\CourseCards
Accessibility for All


Level 100
\Learnworlds\Codeneurons\Pages\ZoneRenderers\CourseCards
Blended Learning for Early Education


Level 100
\Learnworlds\Codeneurons\Pages\ZoneRenderers\CourseCards
Blended Learning for Early Education


Level 200
\Learnworlds\Codeneurons\Pages\ZoneRenderers\CourseCards
Classroom Management


Level 100
\Learnworlds\Codeneurons\Pages\ZoneRenderers\CourseCards
Co-Teaching Partnerships


Level 100
\Learnworlds\Codeneurons\Pages\ZoneRenderers\CourseCards
\Learnworlds\Codeneurons\Pages\ZoneRenderers\CourseCards
Creative Instruction


Level 300
\Learnworlds\Codeneurons\Pages\ZoneRenderers\CourseCards
Creative Instruction


Level 400
\Learnworlds\Codeneurons\Pages\ZoneRenderers\CourseCards
Data-Driven Instruction - In the Classroom


Level 100
\Learnworlds\Codeneurons\Pages\ZoneRenderers\CourseCards
Diversity, Equity, and Inclusion


Level 100
\Learnworlds\Codeneurons\Pages\ZoneRenderers\CourseCards
Foundations of Blended Learning


Level 100
\Learnworlds\Codeneurons\Pages\ZoneRenderers\CourseCards
Foundations of Blended Learning


Level 200
\Learnworlds\Codeneurons\Pages\ZoneRenderers\CourseCards
Google for Early Elementary Education


Level 100
\Learnworlds\Codeneurons\Pages\ZoneRenderers\CourseCards
Google for Productivity


Level 100
\Learnworlds\Codeneurons\Pages\ZoneRenderers\CourseCards
Google for Productivity


Level 200
\Learnworlds\Codeneurons\Pages\ZoneRenderers\CourseCards
Google for Tech-Enhanced Classrooms


Level 100
\Learnworlds\Codeneurons\Pages\ZoneRenderers\CourseCards
Google for Tech-Enhanced Classrooms


Level 200
\Learnworlds\Codeneurons\Pages\ZoneRenderers\CourseCards
Leadership in Practice:
Communication


Level 100
\Learnworlds\Codeneurons\Pages\ZoneRenderers\CourseCards
Microsoft for Productivity


Level 100
\Learnworlds\Codeneurons\Pages\ZoneRenderers\CourseCards
Microsoft for Productivity


Level 200
\Learnworlds\Codeneurons\Pages\ZoneRenderers\CourseCards
Microsoft for Tech-Enhanced Classrooms


Level 100
\Learnworlds\Codeneurons\Pages\ZoneRenderers\CourseCards
Parent Guides To Blended Learning


Level 100
\Learnworlds\Codeneurons\Pages\ZoneRenderers\CourseCards
Pedagogy in Practice


Level 100
\Learnworlds\Codeneurons\Pages\ZoneRenderers\CourseCards
Pedagogy in Practice


Level 200
\Learnworlds\Codeneurons\Pages\ZoneRenderers\CourseCards
Principles of English Language Learning


Level 100
\Learnworlds\Codeneurons\Pages\ZoneRenderers\CourseCards
Professional Learning Communities


Level 100
\Learnworlds\Codeneurons\Pages\ZoneRenderers\CourseCards
Promoting Access with Blended Learning


Level 200
\Learnworlds\Codeneurons\Pages\ZoneRenderers\CourseCards
STEM in Practice


Level 100
\Learnworlds\Codeneurons\Pages\ZoneRenderers\CourseCards
Social-Emotional Learning


Level 100
\Learnworlds\Codeneurons\Pages\ZoneRenderers\CourseCards
Social-Emotional Learning


Level 200
\Learnworlds\Codeneurons\Pages\ZoneRenderers\CourseCards
Transforming with Blended Learning


Level 300
\Learnworlds\Codeneurons\Pages\ZoneRenderers\CourseCards
Transforming with Blended Learning


Level 400
\Learnworlds\Codeneurons\Pages\ZoneRenderers\CourseCards
Learning Levels
As learners progress from the Emerging level to the Innovating level, they gain a deeper understanding of K-12 education, acquiring both theoretical knowledge and practical skills.
100
Emerging (Level 100):
Courses at the Emerging level are designed for beginners and individuals who are new to the subject.

They provide foundational knowledge and an introduction to key concepts and principles in the field of K-12 education.
Level 101-104 courses build upon each other, offering a progressive and comprehensive understanding of the introductory concepts.
200
Progressing (Level 200):
Courses at the Progressing level assume a basic understanding of the subject and delve deeper into more specific topics and skills.
They expand on the foundational knowledge gained in Emerging level courses and may introduce some advanced concepts.
Level 201-204 courses continue the progression of learning in an incremental manner.
300
Proficient (Level 300):
Courses at the Proficient level are designed for learners with a solid understanding of the subject and a desire to explore more complex areas.
They delve into advanced theories, practices, and research related to K-12 education.
Level 301-304 courses provide opportunities for specialization and in-depth analysis.
400
Innovating (Level 400):
Courses at the Innovating level are intended for learners who have already completed courses at the Proficient level or have significant experience in the field.
They cover highly specialized and cutting-edge topics in K-12 education.
Level 401-404 courses may involve research projects, capstone experiences, or hands-on applications to demonstrate mastery of the subject matter.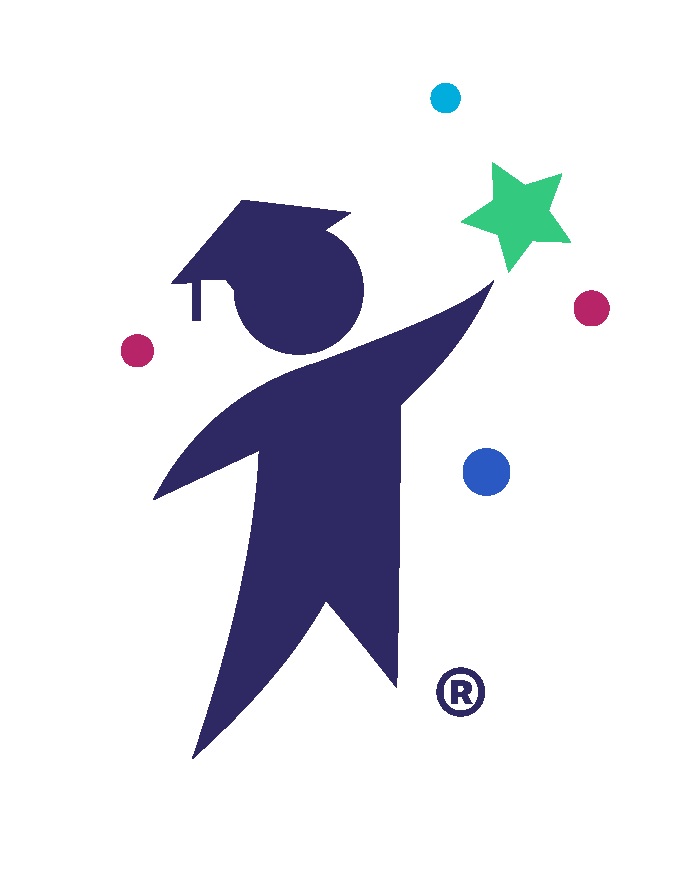 CTLE Certificate
Request Form
NEW YORK STATE LICENSED EDUCATORS
Request a Demo!
Interested in learning more about myEduscape? Fill out this form to request a short demo of the platform. A member of our team will email you.
Payment Options
Choose the payment option that best applies.
Single Enrollment
Credit Card
Enrolling 2-4 People
Credit Card
Enrolling 1-4 People
Purchase Order